this poor blog has been ignored for quite a while. when i get a chance (hopefully this weekend) i am gonna post up some stuff i've done since the last post; there have been quite a few posters since then (which you've probably seen on my facebook). and maybe some "behind the scenes" thumb nail drawings from posters i've done.

as for the future, there's a possible thing i could maybe do in october (i think? or ws it november) that would be cool. i need to get working so it will happen in the fashion i would prefer it to happen. i don't want to say anything really cause it's far from a sure thing. i've already said too much. or something like that.

it looks like my poster work will be on the downswing. i think i've priced myself out of the market. haha. anyways, that will help me focus on doing actual art stuff. and trying out screen printing. probably most of my tax return shall go to supplies for said things. and maybe a nice pair of boots.

i want to reboot the postcard initiative. probably starting next month. so, if you want to be part of it, make sure i have your address. i'm gonna post a note or event on facebook when i finally decide the for sure time frame.

i've also been thinking of moving this here blog to a new url. i'm kind of tired of the robots,robots,robots! name. i don't even really draw robots all that much. plus i'm pretty sure most everyone considers this blog dead (for good reason, my bad). i can't think of a cool name, though. i mean, maybe i should just use my real name, but for some reason i want a cool sounding name instead of just a regular person name. any ideas?

also, i should probably fix that header so it's not links for a website that hasn't existed for years. man, i really have let this blog fall to pieces.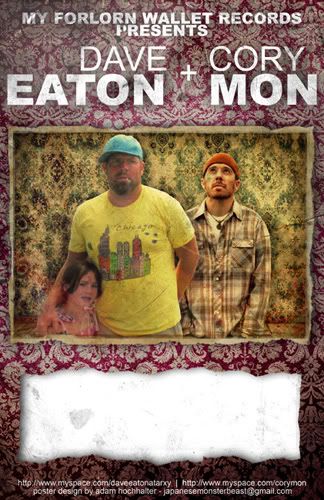 i generally don't like photo posters (most especially ones by me), but i think this turned out pretty nice.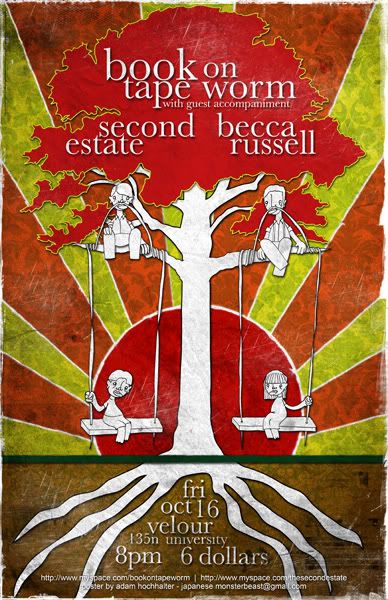 best one yet, i think.
i bought a bunch of canvas and i wanna start painting. i just don't get around to it.
two new posters i just finished this week. including one for a non-roommate, which is nice. can you tell that i just figured out how to do distressing/dirtying/etc. recently (thanks heather)? actually, the general response over the last four posters or so has been quite positive from everyone. including people telling me i need to paint/display/sell stuff. so that's cool. now if i could just afford to mess around with screen printing stuff. some day.